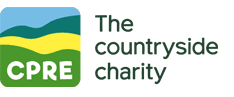 Did you know that there's enough space on commercial rooftops in the UK to provide solar-powered energy for 19 million homes? That's almost two thirds of homes in the country. So, when rooftops across the country can host so much of the new solar power we need, why are we not ensuring every suitable roof is being used for solar panels?
With increasingly extreme weather and rapidly declining wildlife populations, time is running out to take meaningful action on the climate emergency. And as a critical source of low carbon renewable energy, the government is aiming to quintuple the amount of solar energy we generate by 2035. Putting solar panels on rooftops means we can spare precious land for food, farming and wildlife.
This will help generate electricity close to where it is needed and can even help families and businesses cut sky high energy bills. That's why we're launching a campaign to unleash a rooftop revolution in the UK, and we want you to be a part of it. To find out more about our upcoming campaign, why not check out our recent explainer on solar energy, the countryside, and what we're doing about it.
We're regularly asked for help in challenging inappropriate industrial scale energy projects that would spoil the countryside and take high quality farmland out of production just when we need it most. And to protect nature and our treasured landscapes, we have a duty to make the best possible use of our finite land.
But climate breakdown poses the biggest threat to our countryside, and we need renewable energy. In this explainer, we're asking the question – how can the two be reconciled? We believe that rooftop solar is an obvious solution. With the right initiatives from the government, the roof of every warehouse and every car park could be turned into a clean power station, cutting carbon emissions, slashing energy bills, and protecting our countryside.
Of course, we'll need to have some ground-mounted solar too. But why not get as much as possible on our rooftops first, while prioritising energy efficiency, demand reduction and empowering rural communities to say what is right for their local area? By prioritising rooftop solar we can leave more land to tackle other pressing challenges facing our society like the decline of nature and the need for more homegrown food.
Our most recent explainer goes into these pressing issues and our approach to tackling them in more detail. Why not give it a read, and share it with your friends and family? Check out the explainer We'll be in touch more over the coming weeks as our campaign heads towards its big launch day. Until then, you can help us by spreading the word – thanks in advance for all you do.
Best, Chris Chris Hinchliff
Campaigns Manager | CPRE The countryside charity