Shock decision will destroy legally protected wildlife site
A decision to build on a legally protected area of lowland acid grassland – one of the largest areas of this flower-rich habitat in England – has been met with disbelief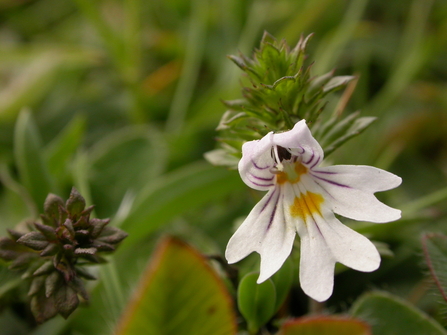 The council-approved planning application will see a large solar farm built on Rampisham Down in West Dorset – designated as a Site of Special Scientific Interest.
Against the advice of the Council planning officers, Natural England and Dorset Wildlife Trust, the planning application by British Solar Renewables to build the solar farm was last night approved by West Dorset District Councillors, despite a suitable alternative site being made available, just across the road.
Much of the 72 hectare (187 acres) Rampisham Down site, which supports an abundance of flowers such as lousewort and eyebright, is now at risk of being destroyed when 100,000 solar panels are installed.We are shocked at the decision to develop this site which has legal protection for its national wildlife significancePaul WilkinsonHead of Living Landscape for The Wildlife Trusts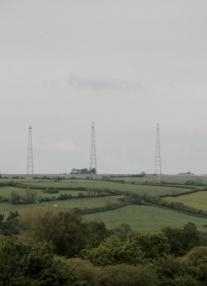 Paul Wilkinson, Head of Living Landscape for The Wildlife Trusts, said:
"Although The Wildlife Trusts are not opposed to solar farms and renewables in principle, we are shocked at the decision to develop this site which has legal protection for its national wildlife significance. This is one of the largest remaining areas of special acid grassland in lowland England. It is an area which supports a range of wildlife from adders to skylarks and waxcap fungi – and the development will result in extensive damage and habitat loss across a large part of this very special place.
"This is an astonishing decision by West Dorset Council. Rampisham Down is a site of national importance – it is a precious and vital part of our national heritage, ranking alongside the very best of England's ancient monuments, art treasures and historic buildings.
"The protection and recovery of the natural environment should be at the heart of all planning decisions. This Council's decision goes against the statutory obligations of local authorities to protect important designated wildlife sites for future generations. This is simply the wrong place for this development and Rampisham should be protected not destroyed.
Dorset Wildlife Trust's Chief Executive, Dr Simon Cripps, said:
"With a viable alternative site available, we can't understand why the council has allowed this important wildlife site to be lost to developers. Dorset Wildlife Trust supports renewable energy, in the right place. These special, legally protected wildlife sites are few and far between and there's no need to destroy them, especially in this case, when there is a perfectly acceptable alternative site nearby, which we support."
Paul Wilkinson added:
"The Government's National Planning Policy Framework is very clear that developments on protected sites, such as Rampisham Down, should not go ahead if suitable alternatives are available. This is a perverse decision which is against national planning policy."
The Wildlife Trusts will be pressing Government to urgently review this decision. We will be asking the Rt Hon Eric Pickles MP, Secretary of State for Communities and Local Government to 'call in1' this decision, and for the issues to be examined by an independent inspector.
Contact information:
Sally Welbourn, communications officer, Dorset Wildlife Trust: 01305 264620 or 07436 158 325
Anna Guthrie, Media & PR Manager, The Wildlife Trusts: 01636 670075 / 07887 754659 / aguthrie@wildlifetrusts.org
Notes for editors:
Rampisham Down
On 3 March 2014, Natural England confirmed Rampisham Down in Dorset as a Site of Special Scientific Interest (SSSI) for its special grassland and heathland habitats. This type of grassland supports adder, skylark and a rich variety of butterflies and other invertebrates.
Located 11 miles North West of Dorchester, Rampisham Down, formerly a BBC World Service transmission station, supports the largest area of lowland acid grassland found in Dorset and is one of the largest areas of its type in the country. The site also supports small stands of lowland heathland and transitional grass and heath plant communities. The large size of this site, which has for the most part escaped any modern-day agricultural improvement, is particularly unusual. The extensive acid grassland is typically dominated by fine grasses, such as common bent, sweet vernal-grass, red and sheep's-fescue and, more locally, heath-grass; as well as frequent field wood-rush. Characteristic broad-leaved herbaceous plants typical of the unimproved acid grassland include tormentil, heath bedstraw, pignut and birds-foot-trefoil (pictured below). Less frequent, but still present in many areas, are heath milkwort, common dog-violet, mouse-ear-hawkweed and heath speedwell. Of special interest are stands of 'chalk' acid grassland with additional grasses, such as quaking and downy oat-grass and herbs of dwarf thistle and ladies bedstraw. More on Natural England's website is available here.
Emma Robertshaw, Media Officer, The Wildlife Trusts: 020 3603 6785 / 07779 657515 / erobertshaw@wildlifetrusts.org (working days: Tuesday-Friday)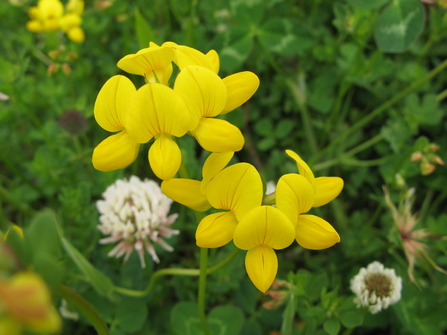 Development Control (Planning) committee agenda 13 November 2014
The application site extends to approximately 76 hectares and is completely contained within the Dorset Area of Outstanding Natural Beauty (AONB). The majority of the site was notified as a Site of Special Scientific Interest (SSSI) on 22 August 2013. The site was acquired by the BBC in 1939 and was one of the main World Service transmission sites until its closure in October 2011. There's more information on Item 1, page five, point 6 for 'other representation' https://www.dorsetforyou.com/416975
1'Calling-in' a planning application
'Calling-in' of a planning application refers to the power of the Secretary of State to take the decision-making power on a particular planning application out of the hands of the local planning authority for his own determination. This can be done at any time during the planning application process, up to the point at which the local planning authority actually makes the decision. If a planning application is called-in, there will be a public inquiry chaired by a planning inspector, or lawyer, who will make a recommendation to the Secretary of State. The Secretary of State can choose to reject these recommendations if he wishes and will take the final decision.
The mitigation hierarchy
Local planning authorities have statutory obligations to consider biodiversity when determining applications. The National Planning Policy Framework is clear that developments on protected sites, such as Rampisham, should not go ahead if alternatives are available. The starting point for any development proposal should be to avoid damage to important wildlife sites and to accept that irreplaceable habitats should not be developed. Next, it is important to ensure that nature is designed into new development in a meaningful way to mitigate damage. Only then – and as a final measure – should any compensation measure be considered, to compensate for damage that cannot be avoided or mitigated. If compensation cannot be achieved because a damaged habitat cannot be created elsewhere, for example, then the development should not go ahead.
Dorset Wildlife Trust
Dorset Wildlife Trust works to champion wildlife and natural places, to engage and inspire people and to promote sustainable living. Founded in 1961, DWT is now the largest voluntary nature conservation organisation in Dorset, with over 25,000 members and 42 nature reserves. Most are open daily and there are visitor centres providing a wealth of wildlife information at the Chesil Beach Centre, Brooklands Farm, Lorton Meadows, Kingcombe Meadows and Brownsea Island Nature Reserves, The Purbeck Marine Wildlife Reserve and the Urban Wildlife Centre at Upton Heath Nature Reserve. DWT plays a key role in dealing with local environmental issues and leads the way in establishing the practices of sustainable development and engaging new audiences in conservation, particularly in the urban areas. You can find out more at www.dorsetwildlifetrust.org.uk Follow us on twitter @dorsetwildlife and facebook.com/dorsetwildlife